Development Organizations
Is your innovative development organization aiming to restore landscapes, increase climate-resilient food production and improve lives?
Development organizations can benefit from Edhen's services for every phase of their development work.
With international experience in various bioregions and communities, we have the expertise to support your development project.
Agroforestry, permaculture design and regenerative agriculture are predestined for development collaboration. To co-develop locally adapted solutions.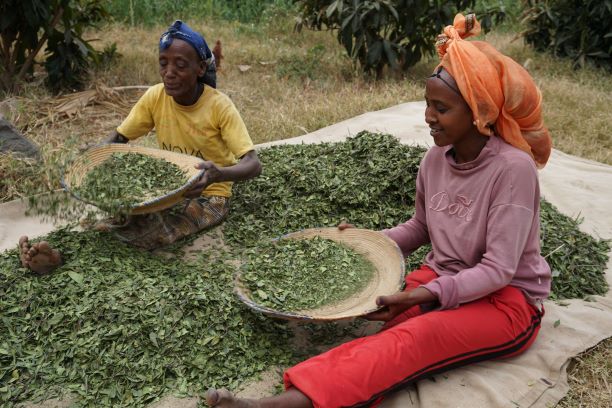 Edhen & partners have long-term experience in development and post-humanitarian intervention contexts. Over years we have successfully developed and implemented various projects on behalf of international clients. Comprising the complete project cycle, from project and proposal development to oversight, evaluation and closeout.
We prepare holistic sustainability evaluations and reports, to identify the potentials and optimal fields of action for the target region. Followed by the co-development of feasible action plans as well as new project proposals to address the identified challenges and opportunities.
Our development related services include:
Needs assessments & holistic farm evaluations, using scientific tools such as RISE (Response Inducing Sustainability Evaluation), combined with complementary analysis tools (see also evaluation and design services).
Development of targeted action plans for greater impact of measurable development interventions (based on the evaluation of the context).
Elaboration of climate change adaptation strategies, through adapted agroforestry, water and energy systems.
Co-development of self-sufficient systems that reduce costs and increase sustainability.
Capacity building through hands-on participation, permaculture workshops and farmer to farmer exchange.
Promotion of locally owned projects: The development of adapted technologies is conducted together with local experts, in order to integrate their knowledge and expectations.
Job creation for the local population: By working with innovative farmers, builders of adapted technologies, and by supporting the start-up of regenerative enterprises.
Short-notice deployment in cases of catastrophic events or emergency response (e.g. sustainable design of refugee camps).
PROGRAM MANAGEMENT
Edhen has extensive experience working with associations, NGOs and larger development organizations. With experience in managing integrated development programs for clients such as GIZ and SDC.
Edhen serves as a holistic program manager to oversee groups of targeted projects. Hence, clients can benefit from economies of scale and more importantly get ensured that project controls are consistent across multiple projects. The aim of our holistic program management approach is to harmonize and prioritize resources, to lower the overall risks and costs of a program.
Our reports and proposals follow the requirements of leading agencies such as SDC. Including the related long-range budget plans and financial reports.  
Example: Indicating the great potential of permaculture for developing countries