GET INVOLVED
Join the growing number of organizations and businesses investing in agroforestry, permaculture & regenerative agriculture. We look forward to collaborate with strong partners, to improve lives & landscapes.
Start or advance your regenerative project or business 
We support you with holistic and science-based consulting and coaching services
Do you have a regenerative project idea, with the objective to advance social and ecosystemic development? Edhen would be honored to support the excellent ideas presented by like-minded development partners. If you are looking for specific consulting services, please also visit the services section.
ADVANCE YOUR REGENERATIVE PROJECT
Partnerships with Foundations and Companies
Given that agroforestry projects and planting trees require long-term investments, the partnership with foundations and companies are important. This way the financial burden for the local farmers can be reduced, while long-term benefits are created for landscapes, climate and society. We are looking forward to collaborate with foundations and companies, to develop innovative solutions to social and environmental challenges.
Become a Volunteer
You are welcome to contribute to the co-development of high performance farm, home and community resource systems. Students can combine volunteering with learning about inspiring case studies. While the experience and knowledge of experts can be incredibly valuable to advance social and ecosystemic innovations.
We are a small but effective social enterprise, in the start-up phase. Together with strong partners, we can push the edges of innovative design for regenerative development.
We have already achieved a lot in elaborating all key elements and partnerships to start a successful organization. With excellent partners in various African and European countries. We have great plans for the future not only regarding Edhen, but with regard what needs to be done.
We believe in the power of great partners. Whether you're looking for a new project to support, or you have a new project where you need strong partners. Please feel free to contact us. We are also looking for partners to grow our expert network.
Collaboration leads to greater innovation, fun and long-term success. Like in natural ecosystems, where diversity and cooperation leads to maximum productivity and stability.
Let's embrace the collaborative and open-source way, to advance social and technological breakthroughs. In order to co-design a better future.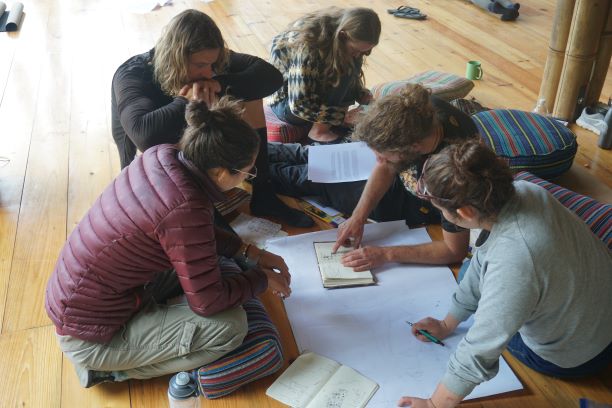 More collaboration opportunities are upcoming with edhen.org
It is important for us to transparently separate our consulting business with our non-profit activities. The present website is focused on our consulting services (edhen.ch). The non-profit sister organization edhen.org will go online soon. To support low-income partners, to implement their regenerative projects. The association will also provide a platform for free knowledge exchange. There will be two more collaboration opportunities: i) Become a Member of the association & ii) Donate to your favorite project.